Drew Albin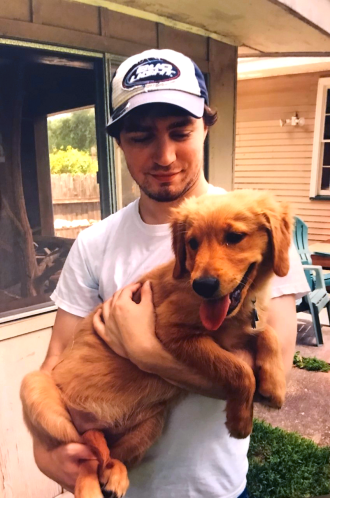 My youngest brother, Drew, shot and killed himself on November 4, 2018 at the age of 25. My family was in shock. We had no idea that he was suffering. In the days that followed, we learned how secretive he had become. He was careful not to let those closest to him know what he was really going through.

My brother was a puzzle. Family and friends were each given select pieces, but it wasn't until Drew was gone, that we were able to put them together to see the picture. I'm sorry he never gave us the opportunity to help him.

The Survivors of Suicide Support Group through the Baton Rouge Crisis Intervention Center has helped the rest of my family, though. My mother and I started attending two weeks after Drew died and my father joined us shortly after. To have a group of fellow survivors has been a great relief in an otherwise overwhelming and heartbreaking time in our lives. I appreciate any donations that are made to the BRCIC so that they may continue with their services and training programs.
-- Stella Miller

Donation Form


Please fill out the form below to provide us with the information we need to acknowledge your gift; then click on the "Submit & Proceed to Payment Page" button to complete your donation at our secure Payment Page. You will receive a receipt confirming your payment at the email address you provide.

Please note: The BRCIC website is not intended to provide help in a crisis. If you are feeling suicidal or need help for yourself or someone you know, please consult IASP's Suicide Prevention Resources to find a crisis center anywhere in the world. In the US, call toll-free 1-800-273-TALK (8255) for a free suicide prevention service or visit SuicidePreventionLifeline.org.